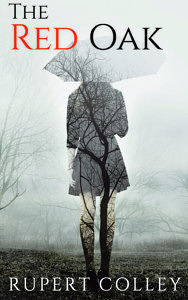 The past is always with us; it's just that sometimes we don't see it.
Summer 2004. Tom Searight can't relate to his 14-year-old daughter, Charlotte, or his cantankerous old father, Robert. But his life really disintegrates when he discovers his wife of 15 years, Julie, is having an affair with Charlotte's favourite teacher.
A chance letter from France takes Tom on a journey to discover his World War One great uncle, Guy Searight. But as Tom learns more about his family's tragic past and his father's turbulent childhood, his future becomes increasingly uncertain.
Can Tom learn from the lessons of the past to save his marriage and his family?
Part Three in the Searight Saga.
Part One: This Time Tomorrow
Part Two: The Unforgiving Sea
"The handling of the situation, from seven different viewpoints, is extraordinary!  Absolutely brilliant! I wonder at Colley's talent with words!"
"The links to family, the events and their consequences on individuals, the resultant effects on their behavior, and the impact on four generations was masterfully done."
"The characterizations are wonderful."
"This is a great book.  It is strong, sensitive, well-written, and I love it!  It spoke to me on many levels."
"Rupert Colley is such a clever writer who grabs the reader's attention in the first couple of pages."
"Have just read 'The Red Oak', and hardly took a breath. I thoroughly enjoyed every page. You can tell a good author by the way the opening of the book grips you, wants to make you read on, and this story really does all that. Colley made the family so real, it was almost as if we were there with them. A wonderful book."
"Rupert Colley is a truly a gifted writer with a great talent for understanding human nature so well and able to put real feelings into the written word…. I can't praise his writing enough."
"When I wasn't able to read it (The Red Oak), I was thinking about it."
"What a truly, gifted author Rupert Colley is, with a real knack of drawing the reader into the lives of his characters."